Naked City : The Complete Studio Recordings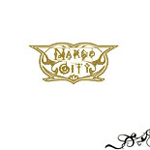 Right up front, cards on the table: I love Naked City. I still hear the music that John Zorn, Wayne Horvitz, Joey Baron, Fred Frith, and Bill Frisell made in their five years together as some of the most innovative work to emerge from that mutating miasma now known as the downtown New York scene of the late 1980s. When I first heard their self-titled Elektra/Nonesuch album in 1990, I thought they were hilarious; composer and reedsman John Zorn continuing, I believed, in the Zappa tradition of stylistic parody, jump-cut editing, and self-reflexively virtuosic musicianship. For years, I knew nothing of their subsequent output, as none of it was readily available in the States for some time. When I finally got to hear the other five albums and that hybrid called Torture Garden, I was even more impressed, and my jubilation upon hearing that Zorn's Tzadik label would release everything in a box was only tempered by the fact that I'd given relatively large sums to acquire the originals.
I needn't have worried, as this set is as much for the die-hard NC fan as for those wishing to get all the studio material in one go. While certainly pricy, expert and extreme care has been taken with every aspect of the box, from the lavish packaging to the hard-bound book, full of pictures, sketches, and musical/lyrical fragments from Zorn's notebooks. However, it is the music that matters most, and it has never sounded better. Naked City could create every conceivable soundworld, from the most cataclysmically overdriven death metal to rapturously quiet and spacious ambiances. Every album has been lovingly remastered so that every kaleidoscopically shifting detail is now clarified, the loudest passages mixed blindingly hot and more subtle sounds given proper breathing room and perspective.
Such a radical improvement made me hear this material afresh, and comparative listening confirmed the fact that Naked City's original releases often didn't sound very good. Disc 1 of the box is NC's debut, and from the surf-punk opening of "Batman", the sound is fuller, deeper, and richer; Zorn's sax shrieks absolutely brutal where on the Nonesuch release, I had the impression of everything being compressed and slightly muted. Zorn's take on Ornette Coleman's "Lonely Woman" is similarly liberated, its "Peter Gunn" accompaniment more prominent and the arrangement's freneticism even further to the fore.
It would be misleading, however, to suggest that Naked City's debut consists exclusively of relentless pummeling (Zorn would save that for Torture Garden); "Reanimator" exhibits all the shades of light and dark, scree and silence, of which this band was capable. The new remastering highlights especially Horvitz's opening keyboard swirls, Baron's head-splitting drum splatter and the dizzying shift to dreamy introspection midway through this track, where Baron's light airy percussion is again newly appreciable. Yamatsuka Eye makes a fairly subdued appearance on vocals here, which was all but buried on the 1990 version.
Several of the tracks on Naked City were extremely compact representations of NC's postmodern penchant for quick-shift stylistic reference, and this tendency was continued on Grand Guignol, NC's second proper disc. It should be noted here that Torture Garden, released in Japan and then reissued in the US as part of Tzadik's infamous Black Box, consists of 42 miniatures taken from NC's debut and Guignol and is therefore not missing, as some have claimed.
However, Guignol is considerably revamped for the box. Envisioned by Zorn as having three parts—a set of classical transcriptions, the 17-minute title track and 33 miniatures—the track order has now been changed, so that the title track is followed by the miniatures. This was a wise decision, as "Guignol" is by turns a lumbering, sprinting, and volatile but disjointed beast of many faces, and the miniatures enhance and extend the effect. With titles such as "Jazz Snob Eat Shit", "Thrash Jazz Assassin", and "Perfume of a Critic's Burning Flesh", they run the gamut from whiplash atonality to atmospheric drone, the latter especially pronounced on the inexplicably introspective but aptly titled "Gob of Spit".
The transcriptions, ranging from Lassus to Ives, are resourceful and wonderfully executed, a movement from Messiaen's "Quartet for the End of Time" coming off with particular success. Again, the overall sound is dramatically improved, and my only reservation about the disc—and about the set in general—is that we are given, as a bonus track, a version of "Guignol" with new vocal overdubs by Mike Patton. There's nothing offensive about it, but to me, it seems unnecessary, as Patton demonstrates very little of Eye's facility and improvisational ingenuity. Still, it's a fascinating listen once through, though I can't help wondering if a few rejected compositions (if any exist) or alternate versions might have been of more interest.
While sounding marginally better than the originals, discs 3 and 4, Heretic and Radio respectively, remain largely unaltered in their new guises. The former is a series of improvised NC fragmentations, similar in scope and intent to the research and development tactics Robert Fripp employed with the 1994-97 King Crimson. Some of it works wonderfully well, some doesn't, but all is worth examination, especially the Zorn/Eye duos, which are as manic and as transcendentally humorous as would be expected.
Radio, while certainly not bad by any stretch, is the least successful of NC's albums. I have always viewed it as a compromise at best and a rehash at worst, the title is an obvious reference to the constant stylistic mutations and permutations contained therein; unfortunately, much of the music has been "dumbed down" and the ferocity assuaged. True, a track like "American Psycho" is as convincing an effort as can be found in NC's catalogue, but after the raw power and shocking diversity of the other albums, much of Radio feels suspiciously like Naked City lite.
I'm assuming that Zorn had similar misgivings about the band's direction, which would explain what happened next, and the final disc of the box speaks to an underrepresented aspect of Naked City's legacy. Absinthe, comprising the first 47 minutes of disc 5, is still an extremely challenging listen, even by Naked City standards. Gone are any readily identifiable tropes, compositional or otherwise, in favor of a series of composed abstractions. Disembodied drones, metallic chain-driven motors, alien landscapes complete with nightbirds, insects, and gentle thunderstorms—these are Absinthe's evocations. The results are mesmerizing, the textures full but transparent; abrupt juxtaposition is the only ingredient left over from the Naked City formula, and some repetition is apparent, but I can understand why the static bursts which conclude the album's final track proved to be the frontier the band couldn't, or wouldn't, cross.
Leng Tch'e, a 30-minute monster originally released on the second disc of Black Box but here appended to Absinthe, is a perfect culmination to this remarkable set. Apocalyptically heavy, it is the band's sound slowed down, stretched to breaking point, drone-metal before Earth perfected the aesthetic on their second album. Meant to evoke the combined agony and ecstasy on the face of Beijing's last public execution victim, Leng Tch'e (meaning "hundred pieces") is as prophetic a work as NC ever put to tape; alongside Absinthe, this disc shows the band at its most inaccessible and far-sighted, bringing to a close a set which is indispensable for anyone wishing to fully understand 20th century music.