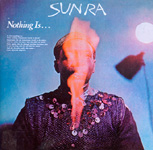 ESP-Disk Reissues : Round Two
Bernard Stollman's ESP-Disk label has certainly generated its share of controversy since its inception in 1964. Without digging too far into the issues of artist dissatisfaction and allegedly unscrupulous business practices that have been documented and discussed elsewhere, let it suffice to say the label's early 2005 return to production was greeted with equal proportions of enthusiasm and indifference in the jazz community. Further complicating the matter was the seemingly haphazard approach relayed by the first round of reissues: Pharoah Sanders' Pharoah's First, Sun Ra's Heliocentric Worlds, Vols. 1 & 2, and Albert Ayler's Spiritual Unity reappeared with negligible sonic difference in the remastering, slipshod packaging, and liner notes that contained little research or new insight into the music.
Although the disappointment was somewhat offset by the three newly released discs that accompanied the reissues—an archival Ayler concert recording, a third volume of Ra's Heliocentric Worlds, and a 2004 solo session by elder statesman Ellis Marsalis—overall, the verdict was still out as to the success of ESP's return. But the second wave of ESP material released this summer helps to flesh out the label's renewed identity; there are still several points of contention, but Ayler's Bells/Prophecy, Sun Ra's Nothing Is, and Frank Wright's The Complete ESP-Disk Recordings offer vast improvements in areas where the first set came up short.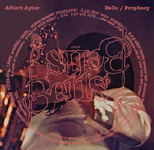 In many ways, Ayler's Bells/Prophecy is simultaneously the least and most remarkable of the batch. The remastering offers a minimal improvement over the previously available ZYX version, but the reissue does restore chronology by sequencing the program to present the 1964 (but posthumously released) Prophecy session before the 1965 Bells performance. However, any occasion to revisit this music is a momentous one: Prophecy is often overlooked in the context of Spiritual Unity, but stands on its own as an equally blistering document of one of Ayler's finest groups. Similarly, Bells is an anomaly in Ayler's recorded body of work for both the particular quintet that it documents—Albert and Don Ayler, Charles Tyler on alto sax, Lewis Worrell on bass, and Sunny Murray on drums—and that it represents Ayler's only true foray into long-form composition along the lines of what Ornette Coleman had done with Free Jazz and what Coltrane would do shortly thereafter with Ascension.
Nothing Is, on the other hand, receives quite the makeover this time around. Bestowed with almost 25 minutes of previously unreleased material and restored to a running order more consistent with the original concert performance, what was once a mediocrity in Ra's massive oeuvre has transformed into a vital piece of Arkestral history. (Purists beware: the "Good Doctor Bop", continuing his role as archival consultant extraordinaire, advises listeners to not "get your drawers crooked in your butt because songs are in a different order". Like, what if I'm wearing a thong, dude?) Regardless of track order, there's nothing that can obscure John Gilmore's utterly astonishing tenor solo on "Dancing Shadows"; it's actually more effective in the middle of the "set" than as the opening track, as it was in the record's earlier manifestation. The newly issued material shows a greater depth to this incarnation of the Arkestra as well. In addition to the lengthy "Outer Nothingness", the group rips through "Velvet" with a fire and precision more characteristic of Ra's Chicago-based period, highlighting Pat Patrick's baritone work to its fullest extent.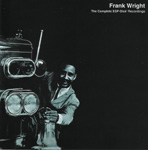 Arguably the true gem of this round of releases, Wright's The Complete ESP-Disk Recordings compiles the two LPs the saxophonist cut for the label—Frank Wright Trio and Your Prayer—in a two-disc set, appending the short self-titled session with interview segments featuring Stollman, Wright, and vibraphonist Khan Jamal. It's important to note that it's not an interview per se, but rather separate spoken word segments arranged to give the semblance of an interview. Wright and Jamal's personal take on the advantages of living in Europe makes for an interesting listen, if not a revelatory one, as do the Reverend's philosophical musings about the divine inspiration for his music. However, to hear Stollman smugly recount his insistence that Wright go to Europe—as if to somehow take credit for the saxophonist's success there—is an experience best avoided by listeners with high blood pressure.
Even though the set doesn't reveal anything new musically, as with the Ayler disc, it's a perfect opportunity to return to Wright's first two recordings, which have endured as significant influences on two generations of free jazz tenor players. And hearing them together only amplifies the strides Wright made in his own improvisational skills in the two years that passed between the sessions. The self-titled LP still sounds more like an exercise in sheer force, Wright's tenor blowing ecstatically over Henry Grimes and Tom Price's borderline oblivious accompaniment. But Your Prayer remains one of the finest free jazz recordings of its era; by imposing just the slightest bit of compositional structure and finding perfect foils in altoist Arthur Jones and trumpeter Jacques Coursil, Wright sets a precedent for the vigorous approach to music still championed by players like Peter Brötzmann and Sabir Mateen.
Sometimes we're harshly critical of the things we love the most, which may account for the continuing lukewarm reaction to ESP's return to production. If the music documented on the label weren't so immensely important—and so revered by those who are aware of it—perhaps these renewed efforts could be set against a lower standard. But the situation being what it is, the folks at ESP continue to have their work cut out for them, if perfection is what they're truly after.