Unheard Music Series : Brötzmann, Dudek, Schlippenbach, Wallin


Since 2001, Atavistic's Unheard Music Series has proven to be a boon for European Free Music fans, especially as further out-of-print gems trickle out of the FMP vaults. Though not every release in the UMS series focuses on overseas talent (e.g., gems like Baby Dodds's Folkways rarities or works from Chicagoans Fred Anderson and the late Hal Russell), the FMP Archive Editions have provided treasure after treasure. As for 2004's UMS batch, it contains several choice goodies, including three additions to the FMP Archive stash, as well as a previously unreleased live session from Swedish pianist Per Henrik Wallin.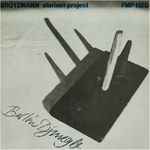 First up is Peter Brötzmann's Clarinet Project, Berlin Djungle. For this one-off venture, recorded at the 1984 Berlin Jazz Festival, Brötzmann collected six clarinetists from around the globe (himself, John Zorn, Louis Sclavis, Tony Coe, Ernst-Ludwig Petrowsky, and J.D. Parran), three brassmen (trumpeter Toshinori Kondo and trombonists Hannes Bauer and Alan Tomlinson) and the vibrant rhythm tandem of bassist William Parker and drummer Tony Oxley. The piece, "What A Day", a two-part suite (chopped up due to LP time constraints), presents a format that will delight Brötzmann's large group enthusiasts with numerous spirited, bombastic moments mixed with prosaic, even melodic journeys (i.e., Sclavis and Coe), though the massive sound clusters tend to be those that stick to one's brain.

As for the framework of the composition, Brötzmann provides his collective with spotlight time whether as soloists or among the thicket of accompaniment. The ensemble frequently interacts with the soloists, digging in, swirling around, and hoisting them towards requisite altitudes. Though the liner notes do not provide a map as to who is out front, an educated guess would indicate that the first section contains lyrical work from Sclavis and then Coe, followed by a fierce workout from Zorn. The second half of the piece reaches its apex due to trombonist Hannes Bauer's blistering jaunts, which match Parker and Oxley's mighty undulations. While the structures shift consistently, with the clarinets flowing in and out of the spectrum, Brötzmann's tenor takes the final stand in conjunction with the rhythmatists and blazes ahead before the thunderous ensemble conclusion.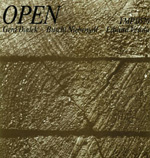 Until 2002, reedist Gerd Dudek had never released a recording under his own name. That recording, 'Smatter, presented Dudek in an unexpectedly relaxed 1998 London studio setting. On the UMS reissue of Open, Dudek collaborates with bassist Buschi Niebergall and drummer Edvard Vesala for a six-song program presented at Berlin's 1977 Free Music Workshop. Each of the six pieces allows Dudek to display his facility on his chosen reeds—tenor and soprano saxophones and flute.

Touching off is his fluid soprano work on the record's opening track, "H.S.", as the loose atmosphere essentially takes shape thanks to Niebergall's spidery basswork and Vesala's open-ended pulse. Likewise, the closing piece, "Chain", presents feisty soprano flights alongside a roiling rhythmic reinforcement. Dudek displays his spiritual aims on "Mira", where his wiry flute tones lead to the session's highest highs, especially after he picks up his soprano for some concluding words. The almost twelve-minute title track, though, is the focal point for the display of Dudek's flute technique, especially when he vocalizes through the mouthpiece. Finally, Dudek's most biting lines emerge during the tenor sax excursions of "Kugel" and "Manchmal". His harmonically rich and edgy style fits in particularly well as the rhythm section stokes the fires. Overall, a strong summit meeting that provides further evidence of Dudek's improvisational strengths and why his name appears on so many important European Free Music releases.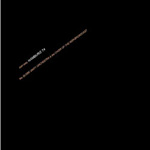 Improvising big bands are far too few in creative music and one would have to wager that the major reason for this is due to the potential financial suicide of running this type of collective. While many of the greatest bands of the music do share members, arguably Alexander Von Schlippenbach's Globe Unity Orchestra was and—thanks to a 2002 reunion—continues to be one of the best. As for Hamburg '74, this radio project for the NDR Jazz Workshop paired the GUO with the NDR Choir, with Schlippenbach's goal being to contribute "to humor in music". Reedists Peter Brötzmann, Evan Parker, Rüdiger Carl, Gerd Dudek, and Michel Pilz, trumpeters Kenny Wheeler and Manfred Schoof, trombonists Paul Rutherford and Günter Christmann, pianist Schlippenbach, guitarist Derek Bailey, bassist Peter Kowald, and drummers Paul Lovens and Han Bennink are all on board. As usual as the pairing may seem, it is an even more remarkable listening experience, one that highlights majesty, absurdity, bravado, and potency that never ceases to thrill.

The first track, "Hamburg '74" is an eight-section piece, beginning with a jocular spoken intro (auf Deutch) that melds into a combination of the shifting voices and "an English quartet", highlighted by a majestic Wheeler solo (and ensemble shades of "All The Things You Are"). Following the opening sections, Christmann and Bennink go at it, as the eerie vocalizing, including a Tibetan chant-like section (Kowald?), leads to a frenzied duet between Dudek and Parker, with Dudek emerging as the primary horn amidst the tussle. While a momentous vocalized breakdown occurs midstream, the highlight of the piece surfaces upon its remission. Subtitled "Free Jazz", this sixth section contains two subsections, one with the Schlippenbach Quartet, and the other a duet between Brötzmann and Bennink, where fireworks erupt as the rest of the reeds eventually join the party. Finally, after some conclusory a capella moments, the piece ends with the "Special Coda" section, mixing a brilliant, operatic fanfare that shifts to a circus-like conclusion that must be heard.

The second piece, Manfred Schoof's "Kontraste Un Synthesen" is a different matter. The humor from the previous piece is removed and the intensity that one normally associates with this group remains. Beginning as a percussive dialogue, the initial abstract spaces lead to a tightly scripted swing vibe, which is followed by a fiery exchange between Pilz's bass clarinet and the Kowald-steered rhythm section. The horns and voices enter with a flurry of activity, with Rutherford's multiphonic solo providing the pivotal central point, followed by Wheeler's (or maybe Schoof's) incisive thoughts. Before the concluding moments, though, Kowald and Bailey joyously joust as the piece simmers down into quieter realms.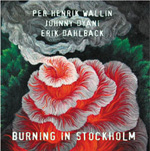 Swedish pianist Per Henrik Wallin continues to be largely overlooked, perhaps due to the fact that the majority of his legacy remains out of print. This 1981 concert of previously unreleased material, Burning In Stockholm, presents Wallin in performance with bassist Johnny Dyani and drummer Erik Dahlbäck. As Mats Gustafsson's enthusiastic liners indicate, Wallin's trio (with regular bassist Torbjörn Hultcrantz) was an inspiration not only to Gustafsson, but other young listeners eager to eat up the thrilling pursuits of Wallin and his cohorts. As a pianist, Wallin consistently proves his unpredictability, throwing out some quasi-bop lines here, adding a tinge of folk there, or flying precipitously around his instrument with abandon and yet, in a way connected to his co-conspirators. Worth special mention are the contributions of Dyani, whose muscular, yet graceful movements demonstrate both delight and technical prowess.

The single, 49-minute excursion is a testament to the trio's stamina. Commencing with a rolling, elastic groove at the outset, the music ebbs and flows in accordance with Wallin's desires. For instance, after the opening quarter of music, at the fourteen-minute mark, the trio locks into a funky, barrelhouse theme that returns intermittently during the remaining 30 minutes. What originally commences as a rather inside path resolves into a flurry of hyperkinetic runs at the halfway point, a showpiece for the trio's versatility. While the concert is certainly challenging, it also contains bursts of showmanship and humor. Take, for instance, the ode to America, seen through a nod to Bernstein's "America" at the 28-minute mark and later, hints of "The Star Spangled Banner". Further, the trio also hints at other folk themes, sprung out of the sparkling interplay between these attuned souls. Just as Gustafsson promises, this trio represents the utmost in communication for music that frightens, puzzles, and burns.