Meniscus Roundup #01 : Matt Turner + Gino Robair


Meniscus is a new independent label that, judging from these first two releases, intends to cut an all-inclusive path through the mass of improvised music by presenting sessions that distinctively blur the lines between jazz, 20th century classical music, electronica, and possibly any other experimental musical forms that happen to be in the way. With an emphasis on small group settings and a seeming desire to eliminate the walls of provinciality that hinder much of today's improvised music, these two discs offer fresh insights into the current sound worlds of two lesser-known artists.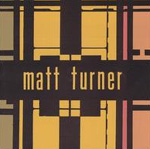 Turner's The Mouse That Roared is a collection of improvisations for solo cello that thankfully avoid the monotonous tree-felling that results from too many solo string instrument outings, instead presenting short, well-conceived and highly-focused pieces. "Improv 1" opens the disc on an ominous note that might be at home on the soundtrack to an action-adventure movie sequence - tension being the key ingredient. "Improv 2" finds Turner in a more abstract mode, a sort of bowed acupuncture that tips the cello to its sonic boundaries and builds clouds of sawdust from a poker-faced harmonic drone. "Improv 3" and "Improv 4" lend a study in polar opposites, as "3" centers on noteless rhythmic configurations enacted by the slapping of hands and bow while "4" embodies a fetish for the note, in an exploration of the harmonic minor scale (or a variant thereof) with sliding registers and Arabic implications. "Improv 5" is by far the jazziest piece on the disc, a cascading tone-flow in swinging time that simultaneously sustains rhythm, melody and harmony in ambitious strides toward the cello's highest regions. On the other hand, "Improv 6" negates the rhythmic nucleus of "5" via the use of faintly vocalized buzzing harmonics in a more floating sense of time, eventually charging into alternated bass dives and multi-toned shrieks. To close the disc, "Improv 7" captures a melancholy descent into melodic abyss—a radiating conclusion to a fine set of performances.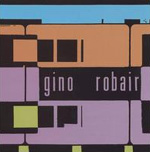 Robair's Buddy Systems presents a definite contrast with Turner's—a pastiche of duo and trio tracks that span nearly three years of recording activity with a plethora of the percussionist's musical "buddies". Although the cast of collaborators varies throughout the disc, three distinct trends can be detected amongst the pieces: the electronic, the classical and the jazz improv. Among the electronically minded pieces are the disc's most thought-provoking and most tedious music. The collaborations with Otomo Yoshihide offer challenging insights into electronic music production—"Inappropriations" captures a cut-and-pasted symphonic blur, sounding as if the duo had chewed up an entire century's worth of sound and spit it out, while "Lead Me Lord" concocts a hulking futuristic mass of sonority, with belt-sander electronics counteracted by snippets of sampled country blues (which come off almost more jolting than the abrasive electronics). However, the pairings with Tim Perkis are a little more difficult—"Integument", "Integumentation" and "Tangle" seem to get a bit lost in the sheer experimentation of it all, as bursts of static, sonar blips, and gurgling abstractions meander onward with no certain sense of direction (though saxophonist John Butcher's cloak-and-dagger presence on "Tangle" helps to solidify the proceedings). Of the classically oriented pieces, the duos with violinist LaDonna Smith (four tracks in all) have the most impact, especially in the manic atonality of "Trnava" and the unhinged violin-theremin dialogue of "Sklarking". Of the jazz improv tracks, it's "Reckless & Sinful Extravagance" (where Dan Plonsey's clarinet pierces through the center of Robair's circular beat with hyperactive overblowing and dangerous vibrato) and "Tonal Vibrations" (where Oluyemi Thomas' snake-charming soprano and Robair's shimmering cymbals set the tone, only to be inverted by Thomas' switch to alto clarinet in a deeper and more blues-informed approach that builds to a pounding climax) that stand out as definite highlights, though the warped diatribe of the Splatter Trio's "Adytum" certainly holds its contextual own.

Though not advised for the weak of heart, both of these discs seize some highly creative currents in contemporary improvised music that have fallen outside of the spotlight of the music's recent recognition. And with upcoming releases planned from Matthew Goodheart and John Butcher, Meniscus looks to be continuing the standard it's set with these first two outings—keep those eyes and ears open.