Label Profile : Zoho Records



Zoho Records, a reasonably new New York City based label, seeks to release records that reflect "Latin/Jazz with a New York Vibe". Despite the apparent Latin Jazz focus and the marketing hype (presenting "the colorful sounds of New York's newest, freshest, and sharpest Latin / Jazz and World indie CD label!"), Zoho has offered a surprisingly diverse range of records. Both unknowns like Keith Javors, Pablo Aslan, and Joan Stiles and recognized, yet underrated players like Dave Liebman, Harvie S, and Vic Juris have all been allowed an opportunity to present their work. As for the typical reader (if one exists) of web mags like One Final Note, the five discs considered here are generally aimed at more mainstream audiences and may not prove to be a worthwhile venture for some.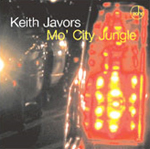 First up is pianist Keith Javors' third recording featuring a sextet of young players with a front line of trumpeter Ray Callender, tenor saxophonist Juan Carlos Rollan, and alto saxophonist Dane Bays. The Javors-penned program focuses on saccharine melodic content that takes precedence over verve. The strongest pieces are those that allow the ensemble to charge out of the gates, like the Blakey-styled opening stomp of "Mo' City Jungle", the 80s Blue Note era sounding "In Essence", or the shifting tides of "Conclusion Of The Matter", with Javors' looming modalities and fire from Callender and Bays hinting at this ensemble's aptitude. In fact, the real find is Bays, who rips it up with his soulful, incisive tone on the title track and his waltzing solo feature "Ian Keith".

While the aforementioned pieces offer glimpses of restlessness, the majority of the sounds heard lean towards the "Jazz Lite" arena. Such evidence includes Rollan's showcase "Sierra Nicole's Bossa" and the sensitive, if insipid balladry of "The High Road". Thus, while avoiding formulaic diversity is a noble endeavor and the group demonstrates its youthful vigor, sensitivity and skill, one wishes the gloves would come off far more often on this hit or miss affair.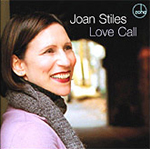 The liner notes to pianist/arranger Joan Stiles' debut, Love Call, states that the intention of the record was to create a "relaxed, loosely swinging vibe". Putting those aims in motion, Stiles musters a cast of wonderful ringers for this swing-based session that calls upon guests like Clark Terry, Frank Wess, and Benny Powell, as well as lesser-known talents Jerry Dodgion, Joe Temperley, and Warren Vaché. Stiles makes good use of the assembled roster in settings ranging from quartet, septet, octet and nonet settings, all pumped along by bassist John Webber and drummer Gregory Hutchinson.

For this program of mostly well-oiled standards, a septet begins with the swinging Monk ode "Spherical", which sets the good-natured tone immediately. The ensemble also thrives on the simple beauty of the octet's rendition of "When I Fall In Love" or the joyous bop of "Daahoud", which gets its kicks from Joe Temperley's inspired baritone work. Although decades from his best work, Terry makes two appearances, including a small group rendition of the Ellington chestnut "Creole Love Call", containing a witty plunger solo, as well as some tasteful work on "Surrey With The Fringe On Top".

Stiles also provides herself with some room to showcase her talents as a soloist in solo and trio settings, reflecting a range of influences as deep as Monk to Ellington to perhaps Wyn Kelly. Her dexterity and ability to confer emotion shines forth on the two Strayhorn solo piano pieces, "Blood Count" and a clever arrangement of "Take The 'A' Train", as well as the sprightly "Tea For Two". Overall, though, Stiles is a clever arranger and a keen player who knows how to collect a hell of an ensemble for this immensely enjoyable record. Indeed, this is an ode to the past that never sounds too old fashioned.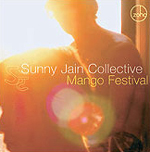 Mango Festival demonstrates firmly that Jazz doesn't have to be one or two dimensional, but rather, can be a welcome home for cross-cultural cross-pollination. For this merger of American and South Asian influences, drummer Sunny Jain leads an ethnically diverse quintet including guitarist Rez Abbasi, bassist Gary Wang, and tenor saxophonist Steve Welsh. Perhaps most interesting is that this nine-song program departs rather dramatically from the above-referenced Latin-tinged mantra, but even more enticing is that it also draws upon elements that might even conjure up thoughts of that dirty word—FUSION. For instance, the introspective, flowing time of "Mango Festival" sets the course for the rest of the program, merging the electric and acoustic with a variety of cultural signposts. Other highlights include the vigorous undertaking of "As Is", as well as the complex rhythms of "Horizontal Pathway".

While Abbasi is superb throughout, his "sitar guitar" further adds to the record's world jazz feel. It is put to good use on the robust rendition of Wayne Shorter's "Masquelero", a composition that suits this band well. The sunny Bollywood ditty "Aap Jaisa Koi" and the haunting soundwaves and eventually rolling momentum of "Silent Marches (Reghupati)" also highlight Abbasi's underrated merits. As a final note, the electrifying concluding notions of Abbasi's "Blu Vindaloo" features a rollicking rhythmic groove that pushes the intricate theme along with Abbasi and Welsh's flowing lyricism. As a whole, this is an interesting voyage into the melding of Indian and Western Jazz sensibilities that shows much promise for Jain's future.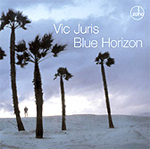 Where youthful enthusiasm and vigor shine on Mango Festival, legendary New York guitarist Vic Juris prefers simple elegance on Blue Horizon, another release that proves the depth of Zoho's holdings. Juris aims to cover a broad program of compositional and tonal voices, as Joe Locke's malletwork glistens, Jay Anderson's bass croons and Adam Nussbaum's kitwork tastefully sweeps the proceedings onwards. While Juris and the rest of the ensemble rarely catch fire, Juris excels through his elegant understatement, utilizing a warm approach that stresses the importance of each phrase. In other words, there is no room for wasted notes.

Several of the numbers feature a gliding swing feel where the quartet conjures up musical images that might remind one of something heard ages ago on Pat Metheny's Bright Size Life or Metheny's records with Gary Burton. Such examples include the free-flowing sheen of "Dancing Shadows", the uppity "Labyrinth", the excitable "889", or the quartet's tour de force, "Blue Horizon". All four tracks demonstrate the group's ability to read each other's signals and capacity to produce compelling music. Juris even gets a little spooky by utilizing an alienesque tone on the cosmos-influenced "Kling On".

Juris also playfully engages the others. These interactions include several duos, most excitingly a spirited foray with Nussbaum on "Domo Duo", as well as the ballad, "Sunset On Vega", featuring the percussive radiance of Jamey Haddad. Juris' delicacy, though, remains supreme and is best witnessed during the gentle fragility of "Soft Spoken" and the album's closer, "I've Heard That Song Before", a quiet farewell. Looking back, Juris has participated in far more gripping and razor-sharp sessions during his long and eventful career; however, for the uninitiated or unsure, Blue Horizon offers much to those who have yet to discover his brilliance.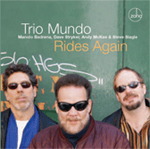 Trio Mundo, a trio (here a quartet) devised around percussionist Monolo Badrena, aims to honor joy and celebration in its music; on Rides Again, the group further elaborates on its interpretation of essential party ingredients. A percussionist on countless sessions who is perhaps best known for his brief tenure with Weather Report, Badrena is in a class that few share. What is most interesting about this recording is that it is also Badrena's first foray as a drummer, although like others in this elite group, like Airto or Don Alias, his natural rhythms sound as if the kit is his primary instrument. Badrena fills in virtually every space with his drums, arsenal of percussion, vocals and odd sounds, acting alongside guitarist Dave Stryker, bassist Andy McKee and guest saxophonist Steve Slagle.

As fair warning, those venturing here should know that with the good spirit also comes many cheery themes that, frankly, are bright and might even be characterized as excruciatingly sweet. The record opens with Badrena's wordless vocals in unison with Slagle's sax over the flowing rhythms of "Mundo Rides Again". Thematic variety is certainly on tap, as the quartet also tackles African musings on "Cameroun", some Latin funk on "Sweet Rhythm", and South American Braziliance on "Corazon". These sweet rhythms, as well as others on this record, do tend to soothe—perhaps too much, though there are a few exciting moments. These brief jaunts include the urgency of Stryker's work on "What You Want" or the latter half of "Africano", where Slagle lets a little loose, though these moments are surprisingly few. While there is nothing wrong with a little positivity and levity, this will be of little use to those seeking edgier directives.